I'm still alive – and on the road again! :)
Hey Guys, for all of you who've been worrying what happened to me. I hope you haven't sent the special forces yet to get me out. I'm still alive, I didn't get arrested and the best is I'm traveling again.
I love the freedom of traveling – especially when there is no deadline, no return date and I just keep going wherever and whenever I want to go. For me things get complicated when I have appointments and I have to be at a certain time at a certain place. Especially with my goal getting into India by land and then realising I don't have enough time left I was getting a little stressed.
Anyway, I made it into India (more about that later on). I made it out of India again. 😉 And I made it back home again – mostly by land.
But before I came home I was slightly afraid of coming back again. How will it be coming back home after 13 months traveling? What has changed? Have I changed? What will I do when I come back home? But for all these questions I felt that there is only on way to go. I have to continue traveling. In the last 13 months I was living my life to 100% – every day! I can't step back again.
So, yes I'm planning my next trip already. 😉 But for now I'm enjoying my time back home and appreciating the beauties of my homeland. After coming back I was constantly having CouchSurfing guests at my place. My place, that's the apartment my father said I could have for a month or so. 😉 So in one month I made a CS-Hosting-Marathon and hosted more than 20 great people from Finland, Poland, India, Argentina, Mexico, Brazil having four guests at my place each day on average. Just to make sure I don't get bored in Vienna. 😉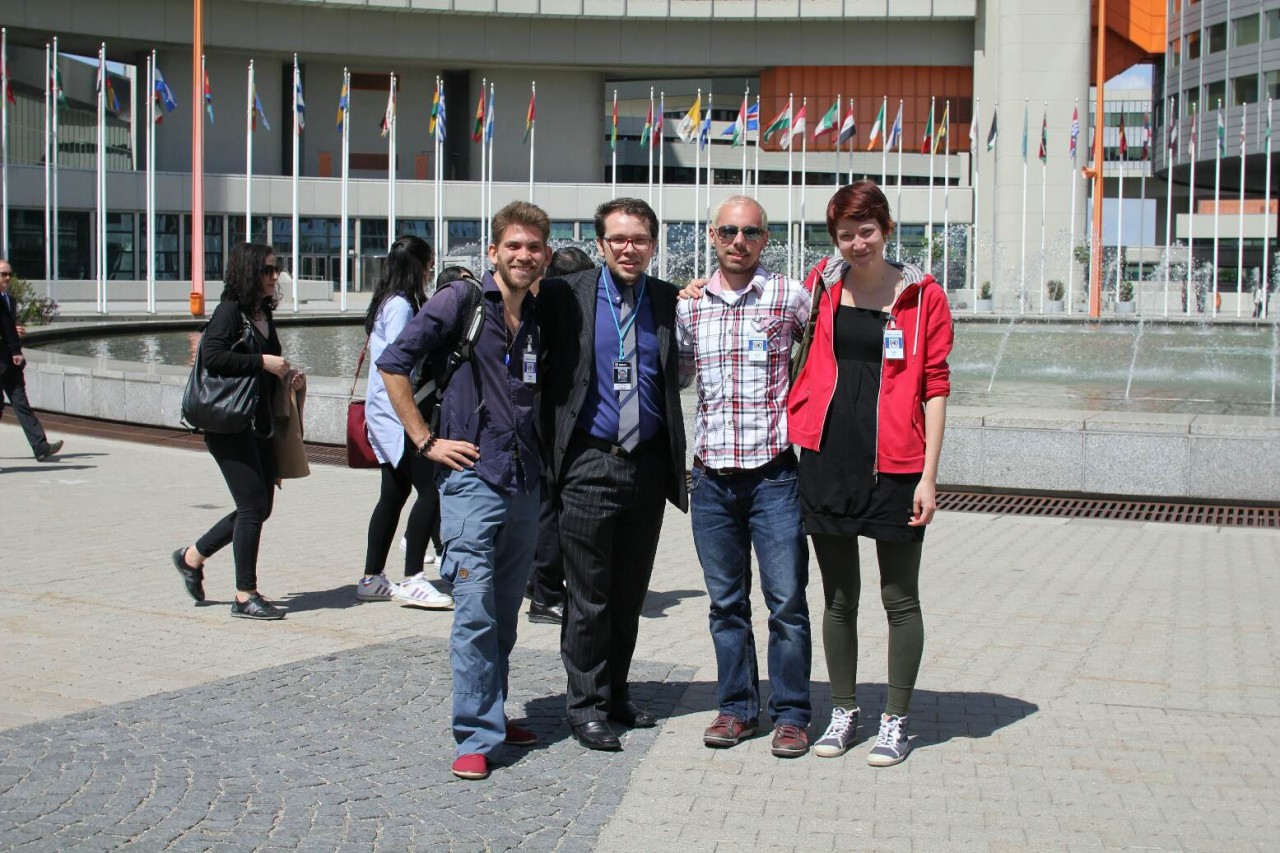 CouchSurfing gang at the United Nations in Vienna
One of my last guests was Lena from Germany and she was as eager as me to try hitchhiking in Austria and Germany. So I spontaneously decided to join her on a hitchhiking trip to Germany and visit my long not seen friends Micha and Aca in Augsburg and continue my trip to Vorarlberg, the Western part of Austria to see my grandma and the most beautiful Austrian Alps afterwards.
Hitchhiking in Austria and Germany was surprisingly easy – maybe because I was with a girl. 😉 And although we started pretty late at noon I made it to Augsburg (500km) the same day and Lena made it to Frankfurt (900km!!! via Munich) the same night. When hitchhiking in Europe you just can't stand on the road with a sign, you have to approach the people at the petrol stations and if you have a ride you have to make sure that they drop you at a good location for asking for the next ride.
So now I'm having a great time in the Austrian Alps!!! 🙂
Stay tuned!
Stevie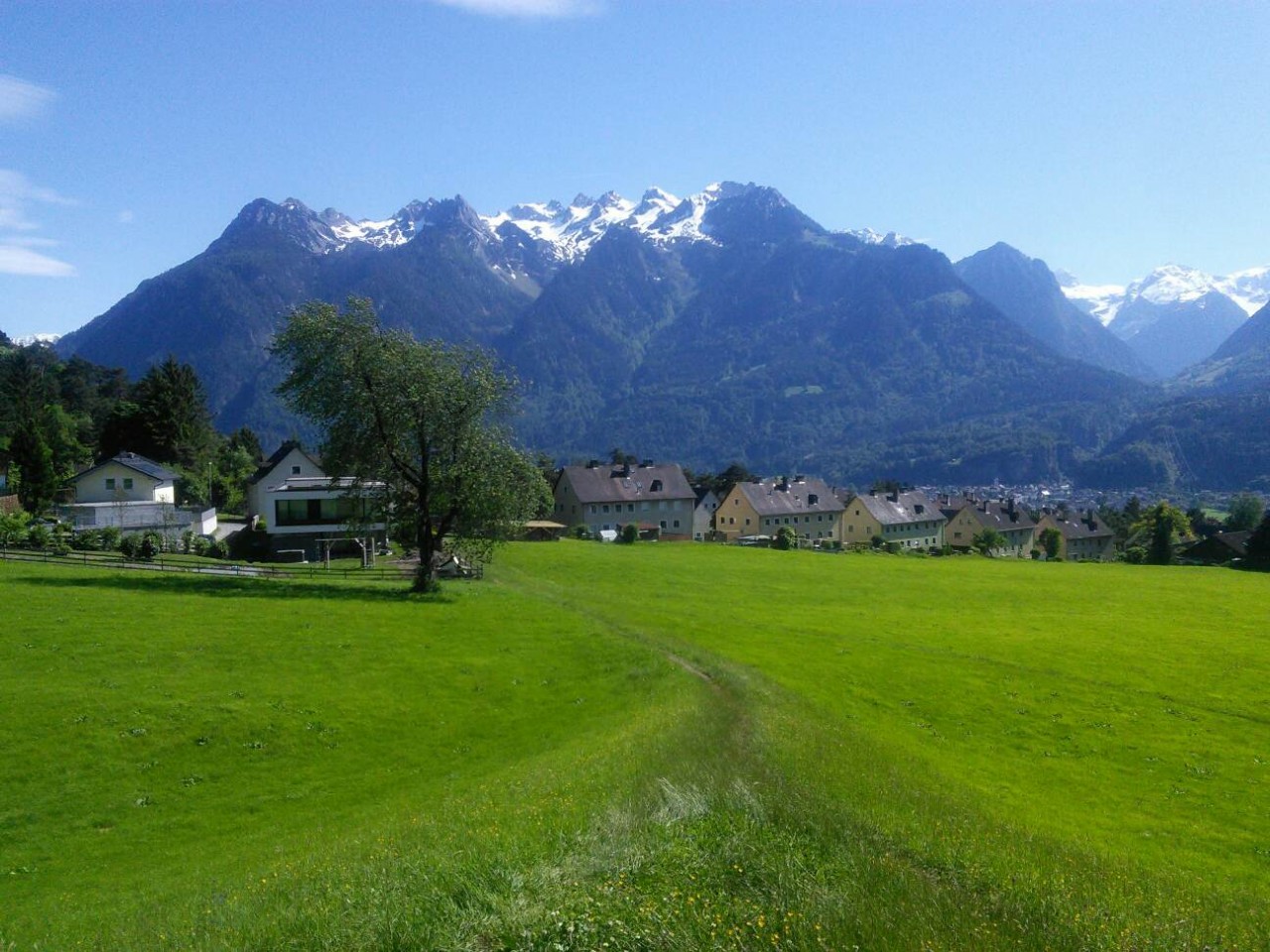 Bludenz, the beautiful place where one half of my family is from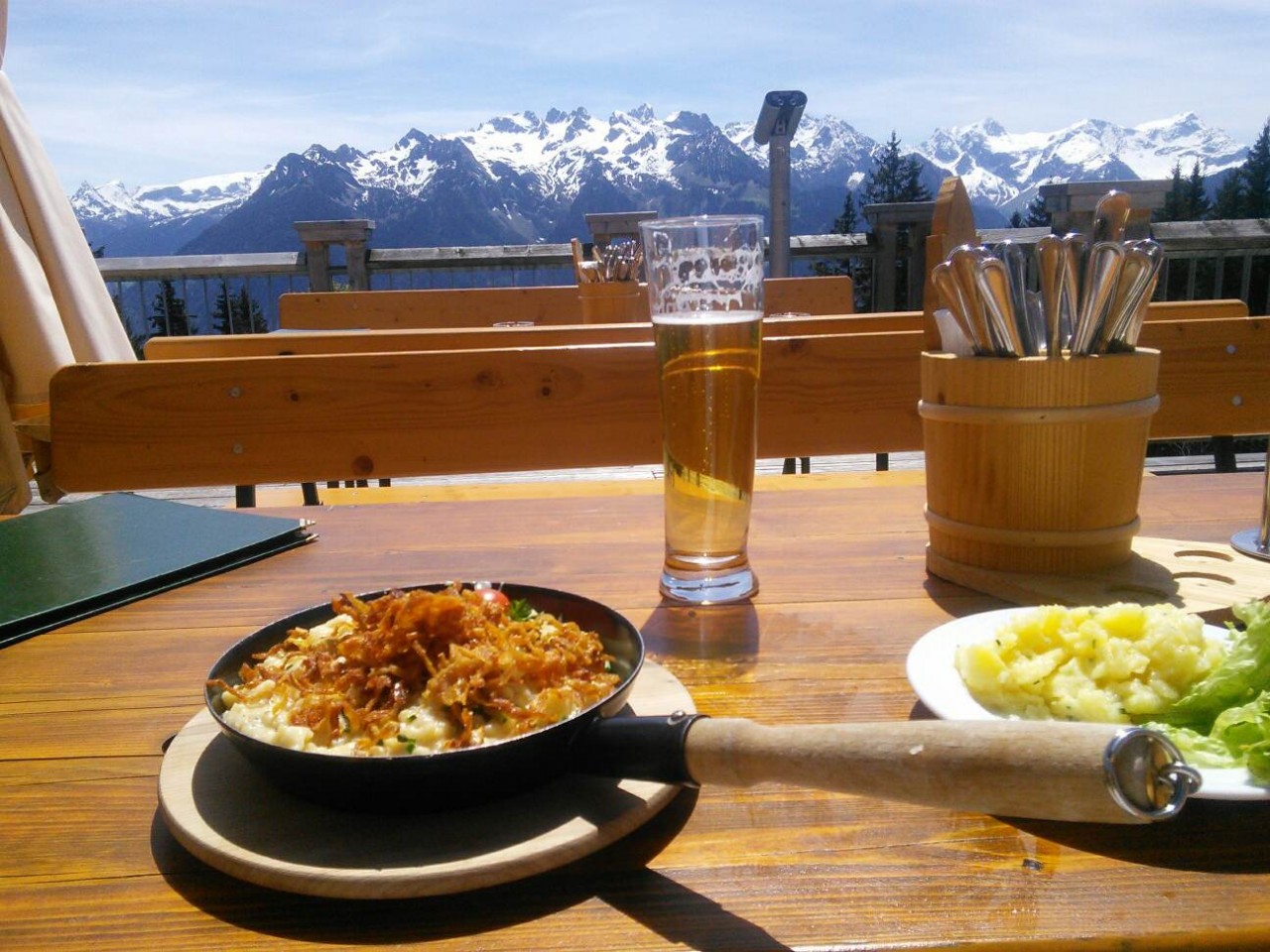 Delicious Kasspätzle, good Austrian Beer and a nice day in the mountains!!! 🙂