No visa, no probem – moshkeli nist!
The first time I extended my visa in Bandar Abbas and got the 30 day extension within two days. And since everyone told me Shiraz is the best place for visa extensions I was optimistic to get the second extension of my Iranian visa there.
Unfortunately I found out that Shiraz is not the best place if you want to extend for the second time. They told me they don't give visa extensions for the second time and I should try it somewhere else. The bad thing is you can only apply for the visa extensions three days before it runs out. I was one day late in Shiraz and therefore had only two days left. Then I found out that the next day was a holiday in Iran. So I only had one day left before my visa expired and I couldn't extend it anymore. I had the choice between going to Esfahan or Tehran.
On the one hand I heard that Esfahan should be one of the most easy-going visa offices and Tehran one of the least easy-going. On the other hand I heard that when applying for the second time the passport needs to be sent to Tehran.
So I decided to go to Tehran and try my luck there.
The night bus from Shiraz to Tehran arrived at 8:00am and went straight to the passport police office. unfortunately the address was wrong and it was another police office. After half an hour of waiting they gave me another address and ordered a taxi for me. Arriving there I found out that this address was wrong too. But at least they knew the right address and I went with the taxi there. It just took me three hours to find the right police office.
They told me it's no problem to extend my visa for 30 days. I just have to wait for ten days.
So I used the time to visit some nice places near Tehran meanwhile. First I went for the weekend to Chalus, a city in the green and beautiful north. The pass road to Chalus should be one of the most beautiful roads in Iran. Unfortunately I slept on the way there and on the way back I had to fear about my life because everyone was driving like a maniac along the serpentines.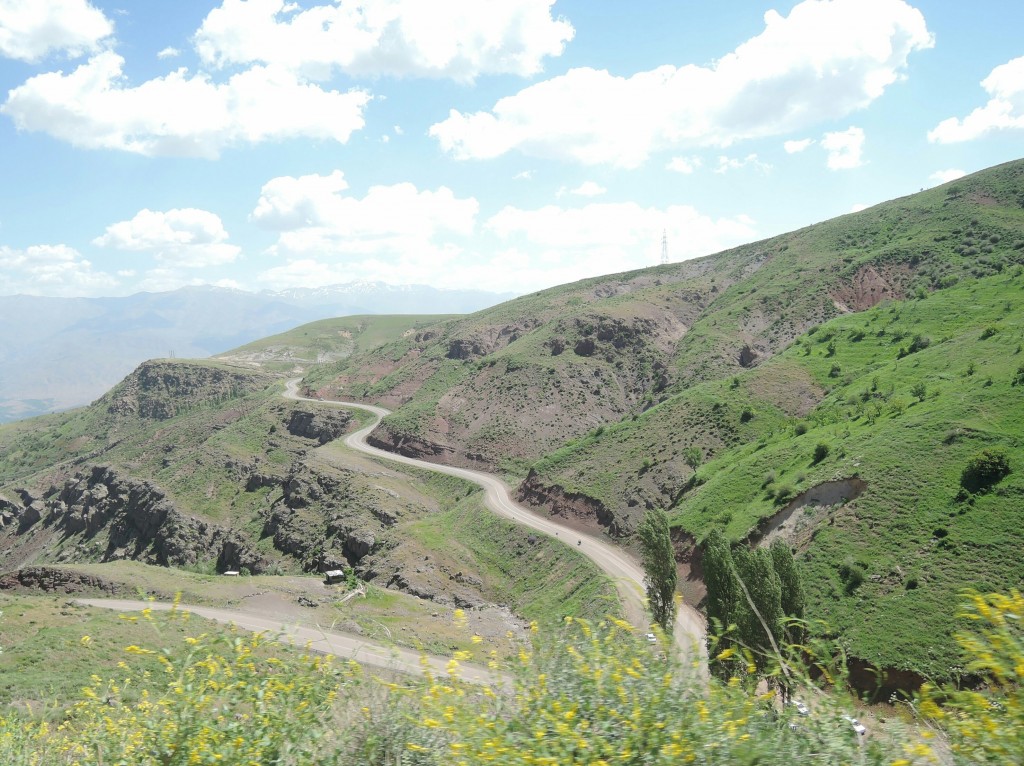 In the Alborz Mountains
Another day I drove with Farshid my friend from Karaj to Qazvin a nice city west of Karaj and Tehran. The next day we went to the Alborz Mountains and to the beautiful Alamut Valley where Alamut castle lies on top of the mountains. It used to be the castle of Hassan-i-Sabbah the leader of the Assassins. But besides a heap of stones there is not much left of the castle. After the castle we also visited Lake Evan, the paradise of Hassan-i-Sabbah where he sent his Assassins as reward for accomplishing a mission.
Alamut Castle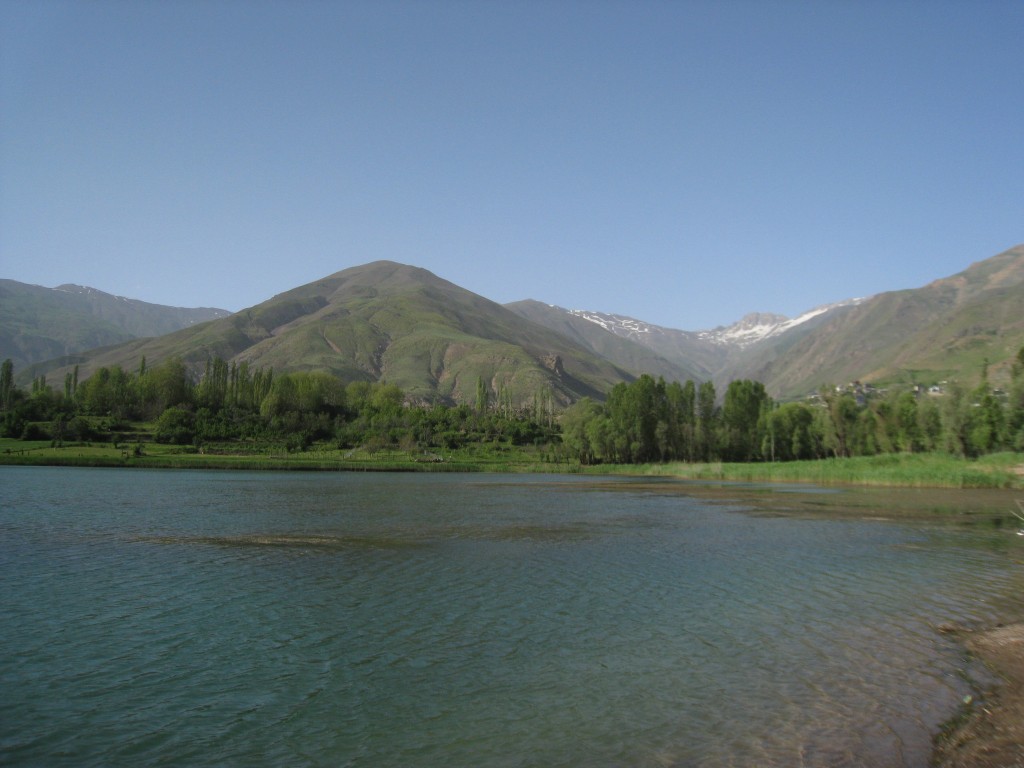 Lake Evan and the paradise of Hassan-i-Sabbah
Then I spent some more great days in Tehran with lovely Fatemeh who I met already two months before in Tehran. She showed me around at some nice places like Golestan Palace and the Bazaar. I had a really great time with my friends in Tehran and it made me forget my worries about the visa.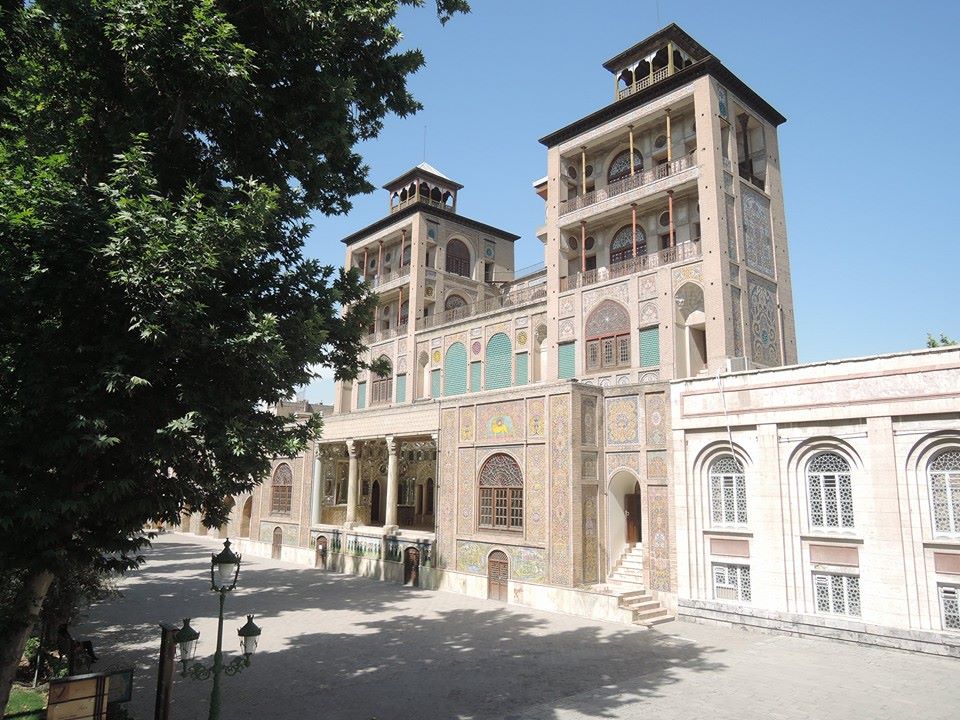 Golestan Palace
So after the ten days have passed I went to the passport police to pick up my visa and they told me, I have to wait another two days until I can have my visa extension.
So I spent two more great days with my friends in Tehran and Karaj and went again to the police office.
After all the waiting they told me they can not give me the extension for 30 days. Instead they told me I will have to leave Iran in one week (so the extension was for three weeks with the waiting time).
But one week is just not enough time to get the difficult visas for Turkmenistan and Uzbekistan. So I decided to change my plan and go to Kurdistan and then to Turkey and Georgia. All of these countries I can visit without visa. So in Georgia I have enough time to get all my visas for Central Asia and then I can take a flight from Tbilisi to Almaty in Kazakhstan. That's my new master plan. 😉
And right now I think it's really great that I'm going this way now. And all my doubts about where to get my visa extension and if I can get all visas on time are resolved.
Like a friend said "sometimes you choose your path and sometimes life chooses it for you". Anyway, my path is great and could not be any better – or how I like to say "moshkeli nist". 🙂