Sale no mobarak! – How to celebrate the persian way…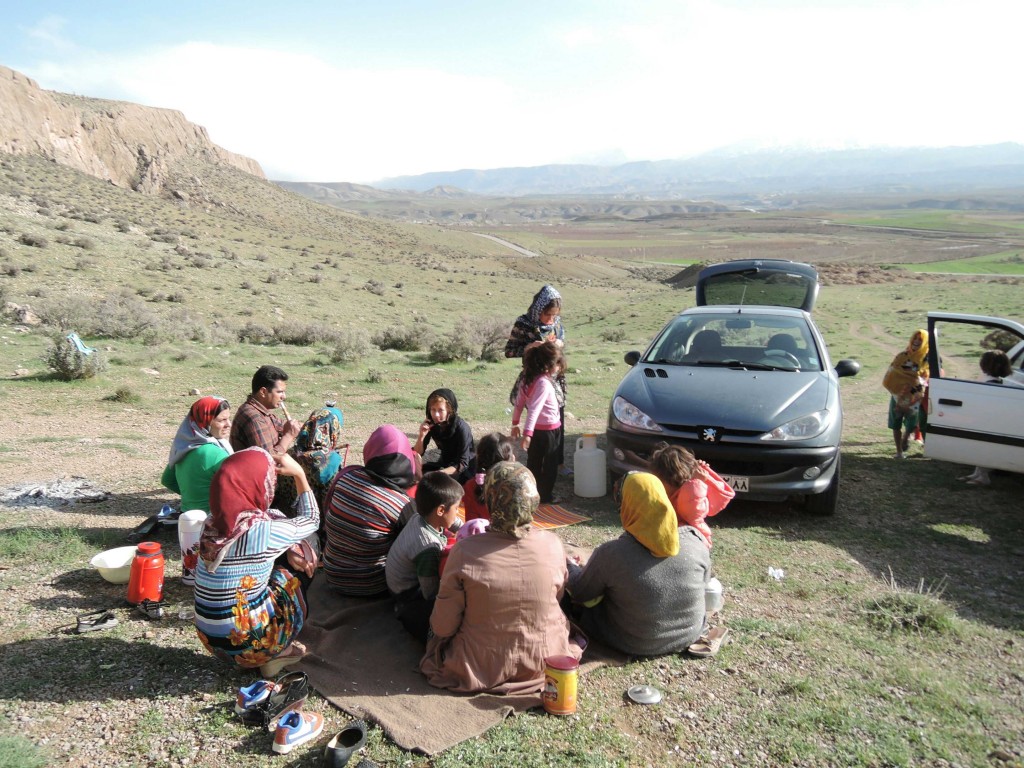 Here in Iran it's now the end of the Nowruz (the Persian new year) holidays and it's been two and a half weeks of celebrating, being invited to family meetings and lots of good food.
The celebrations begin with Chaharshanbe Suri, the last Wednesday of the old year. On that evening fires are made on every corner of the streets and in public places and the people jump over the fire.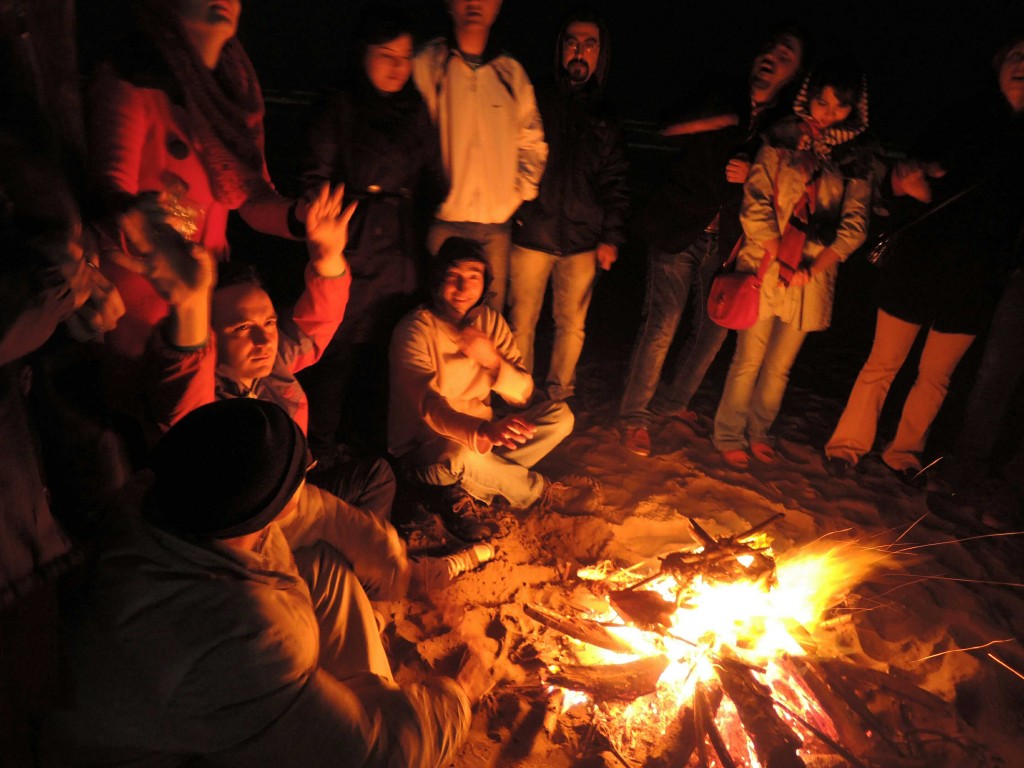 Chaharshanbe Suri
I got invited to a party in Anseli (near Rasht), a town at the Caspian Sea and we had lots of fun with playing traditional Iranian music, dancing and of course jumping over the fire at the beach.
Traditionally for Nowruz everyone visits the family. And of course it's not enough that the uncle comes over to your place, you also have to go and visit your uncle. So I have been taken to many, many family meetings. You always get Chai, lots of sweets, nuts and also a plate with fruits and cucumber.
For Nowruz itself I was invited at a lovely family in Karaj where I got the best kuku sabzi ever! 🙂
Kuku sabzi is a delicious omelette made with vegetables. It is besides kashk e bademjan one of the best vegetarian dishes in Iran.
Since everyone travels through the country for Nowruz, Tehran was completely empty when I came there and I left again to the south after two days.
Kashan – roof of traditional house with two Badgir
So my next stop was Kashan, a beautiful desert city in Central Iran. It was quite a change after being in the green north at the Caspian Sea.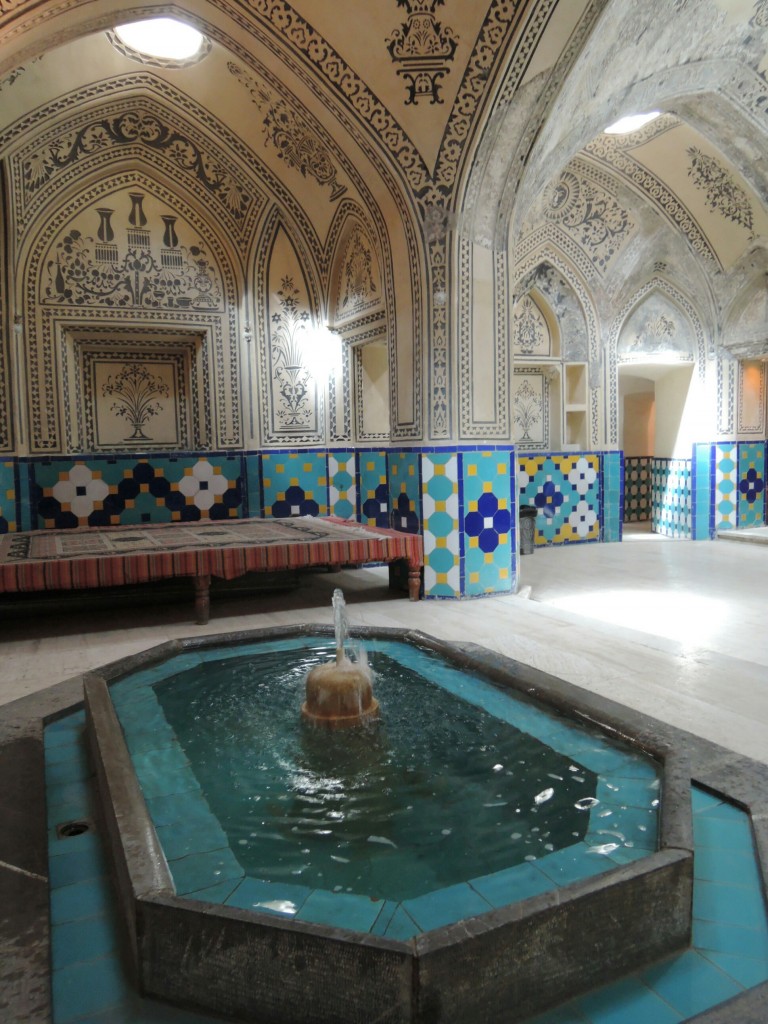 The Hammam in Kashan
From Kashan I made a day trip to Abyaneh, one of the oldest villages of Iran with houses build from the red sandstone surrounding it.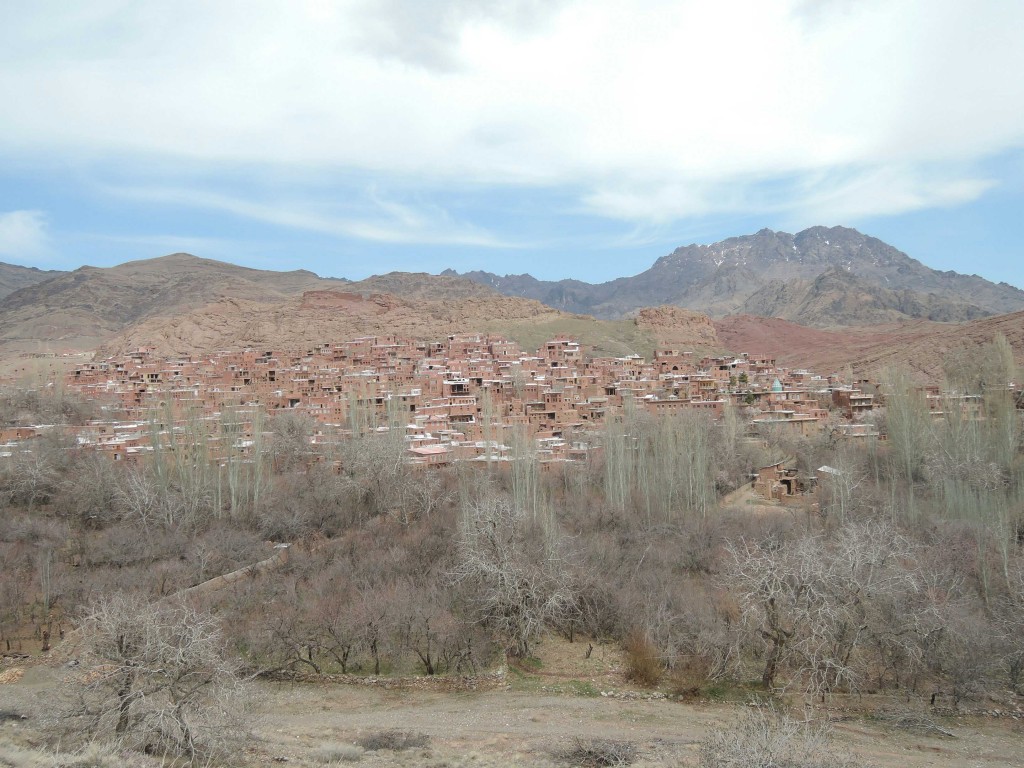 Abyaneh
And then another day trip to the Maranjab desert which was really awesome. Not too hot, but quite dry the Maranjab desert has a huge salt lake where we stopped to enjoy a cucumber with the salt from the salt lake. 🙂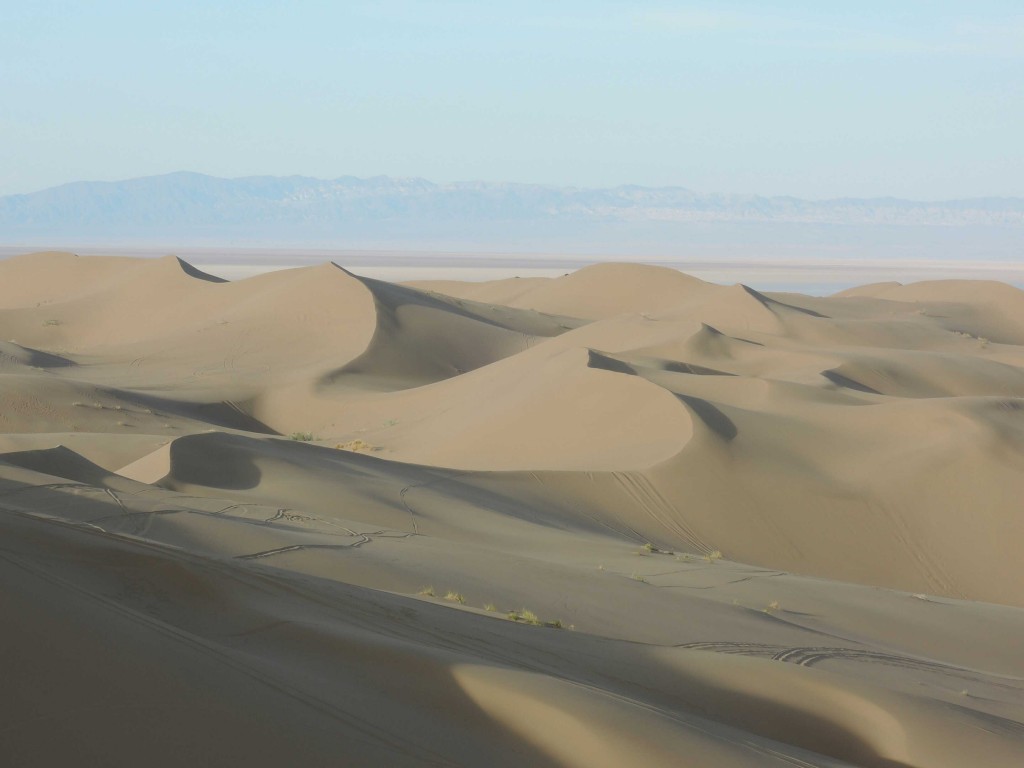 The Maranjab desert
After Kashan I went for two days to Yazd. Yazd is famous for having lots of Badgirs, the wind catchers which are used as natural air conditioning.
Besides that Yazd is one of the most religious cities in Iran with very conservative people. Most women are wearing the traditional black Chador and are not allowed to talk to foreigners without a special licence.
I still managed to meet some Yazdi girls and got invited join them on their trip to Tange Boragh, a beautiful village between Yazd and Shiraz.
Staying with the villagers for two days was a really great experience.
What I am definitely still not use to are the customs over here. For example it is very rude to blow your nose in front of others and also stretching out your feet while sitting on the floor with others is impolite. What I can't get used to at all is giving the hand to the men but not to women.