Uzbekistan – Sunny, magic land!
Uzbekistan has all what it promises, glamorous palaces and mosques, friendly and hospitable people and a lack of water because it all goes into their cotton fields. Although you have to stay at least every third night in a hotel and get a registration slip from them, it's fine if you have just a few of them.
I hitchhiked from Osh over to Fergana Valley where I stayed one night in the huge villa of a CouchSurfer. The next morning I grabbed some breakfast (Kasha and hot chocolate) in a local cafe and continued my trip to Tashkent.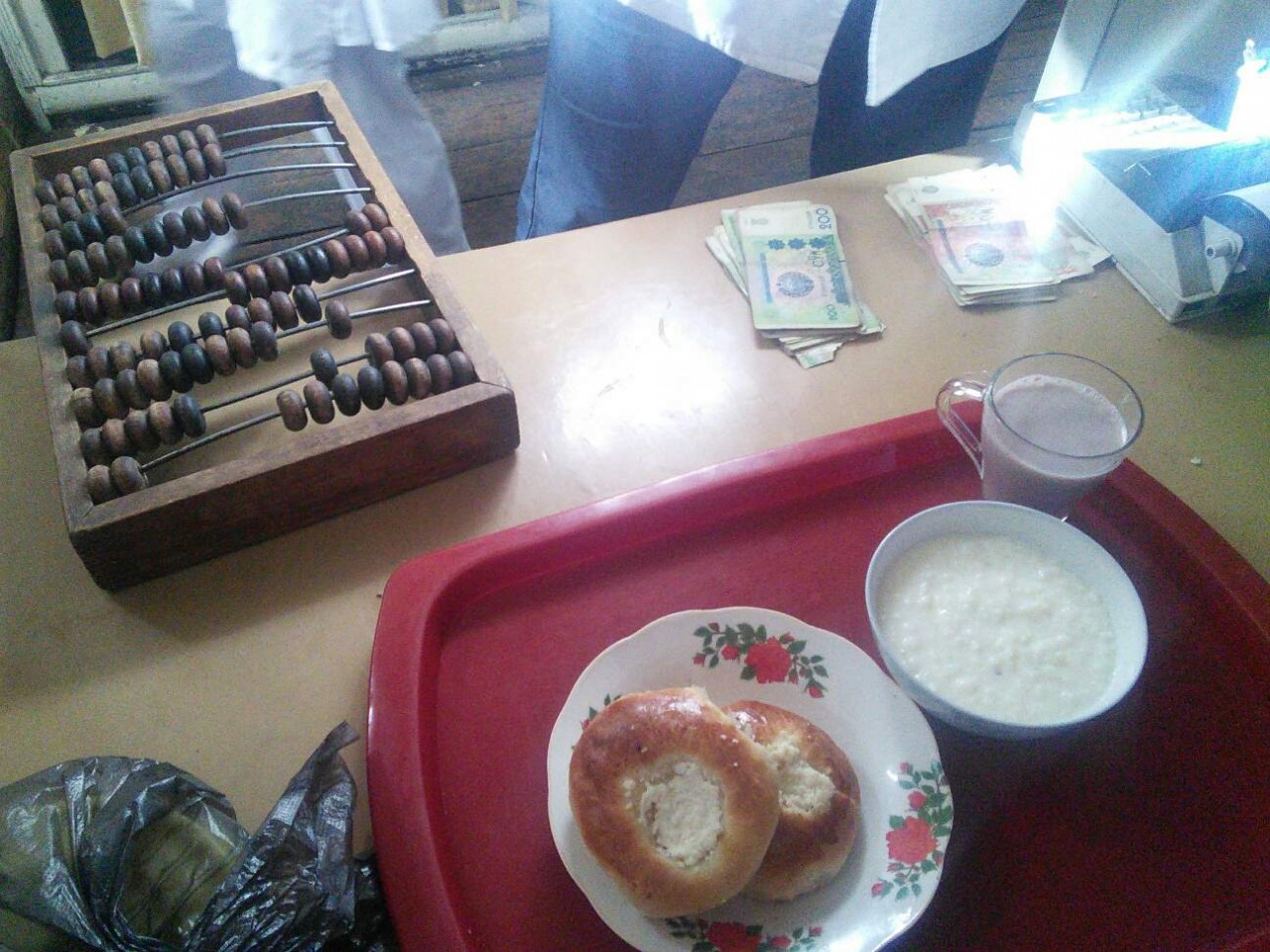 Kasha (porridge) with hot chocolate and some curd-filled buns – the price is shown on the abacus
Tashkent, the capital of Uzbekistan has fancy new buildings with massive walking distances between the blocks (like in most Central Asian cities), a road that gets closed down twice a day because the president has to go to work and go back home again, and a metro with police saluting you to search your bags.
When I arrived in Tashkent it was already late at night and the Hotel I planned to stay (described in my guide-book as the darkest hole in all Central Asia) was closed for an unknown reason. And since I couldn't find another cheap place to stay I went to an Internet cafe, played some online games until late at night and slept a few hours with my head on the keyboard.
The next morning I exchanged 100,- USD for ten cm Uzbek Som and went to have breakfast in an expensive looking restaurant where the owner told me "For you everything is for free". And finally I found a more or less cheap guesthouse to stay another night and get a registration slip.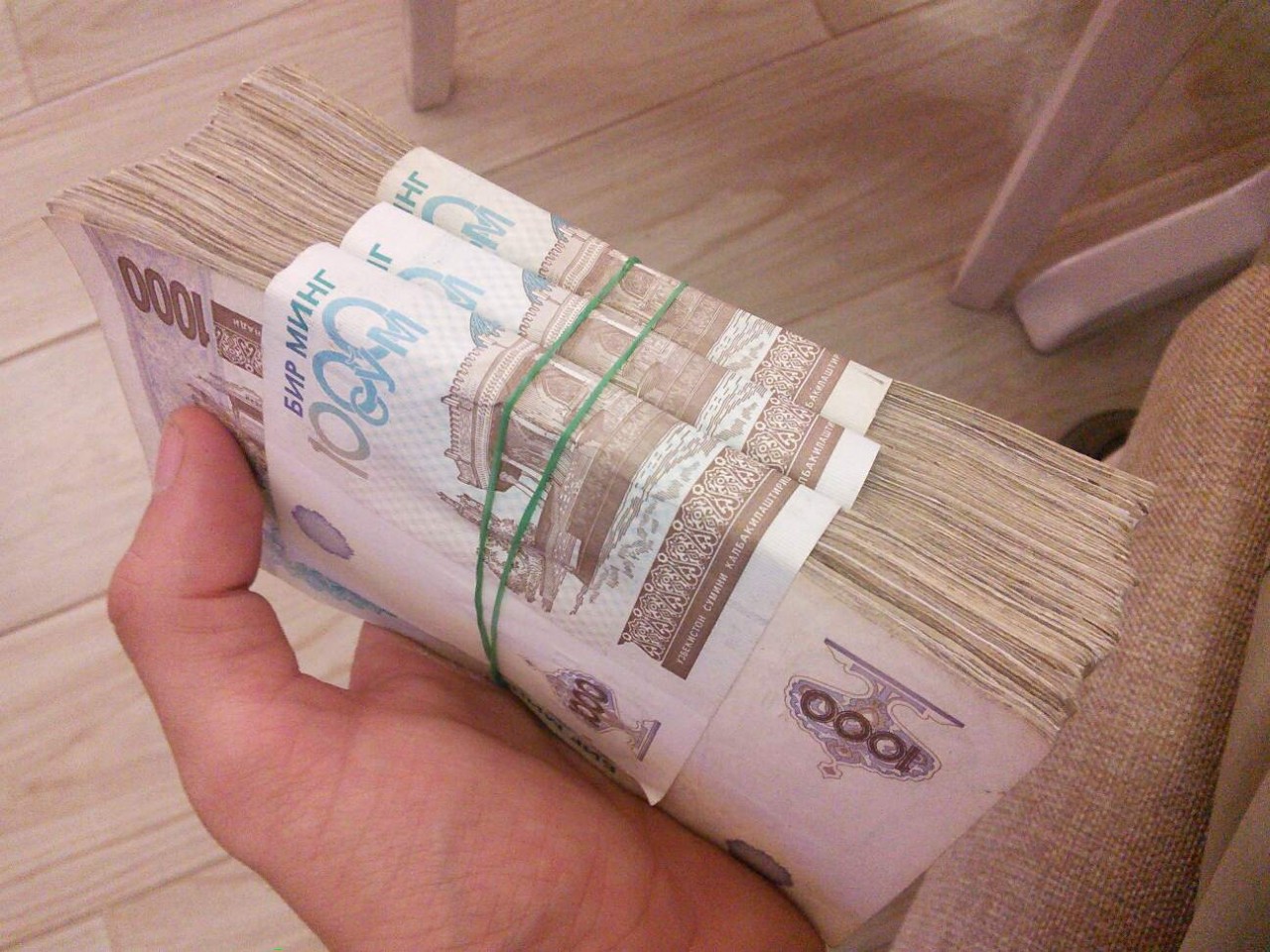 Ten cm of Uzbek Som (100 USD) – To buy a TV you bring a suitcase of money and come back half an hour later when the money is counted
The next day I hitched further to Samarkand where I met some friends from the guesthouse in Tashkent again and we went to explore the city together. Samarkand is one of the most stunning cities on the silk road and has many amazing mosques, mausoleums and other ancient architecture. Most of the buildings have been built between 15th and 17th century and are decorated with beautiful mosaics. Unfortunately Samarkand has loads of tourists and feels like a museum city.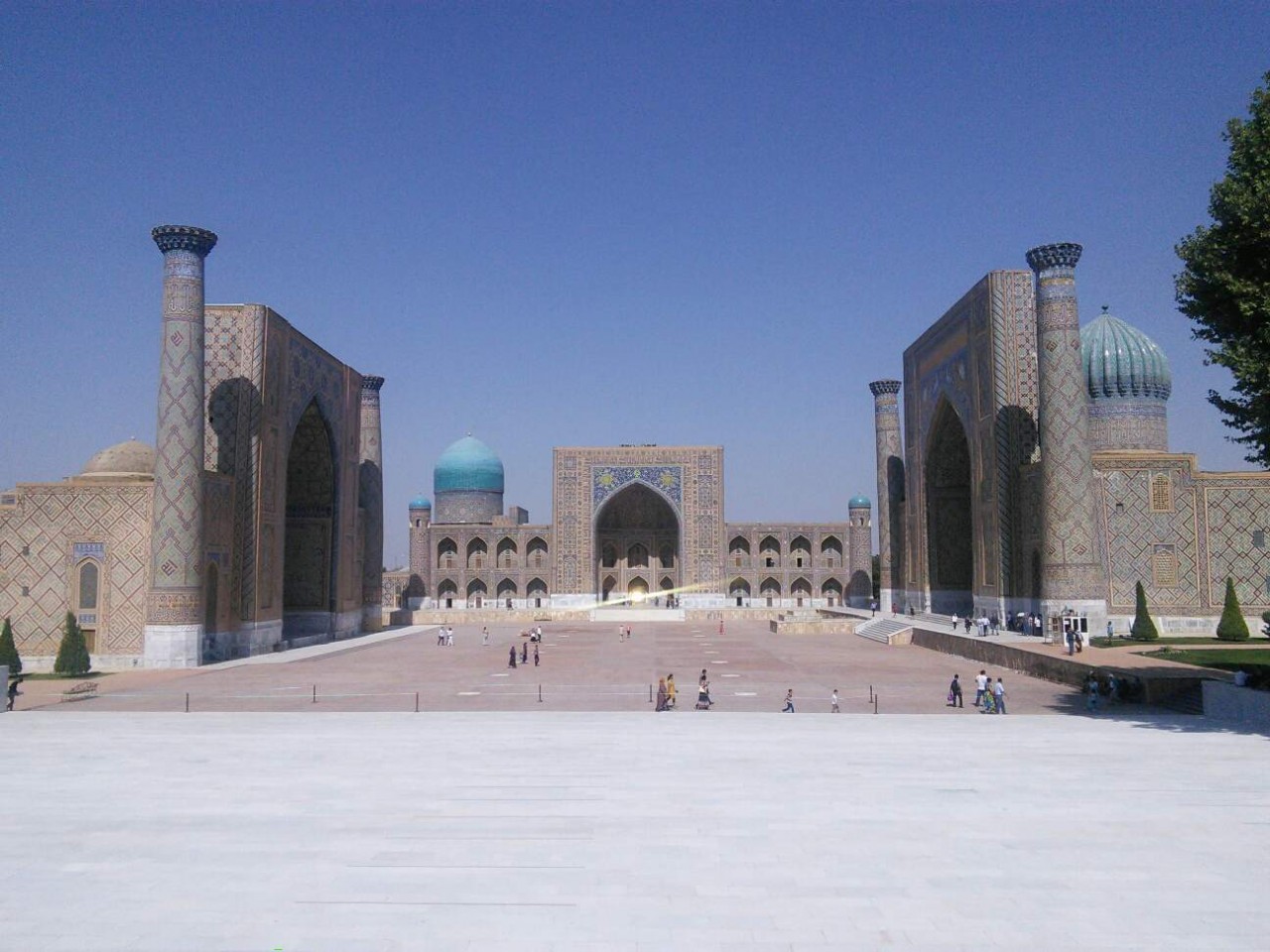 The Registon in Samarkand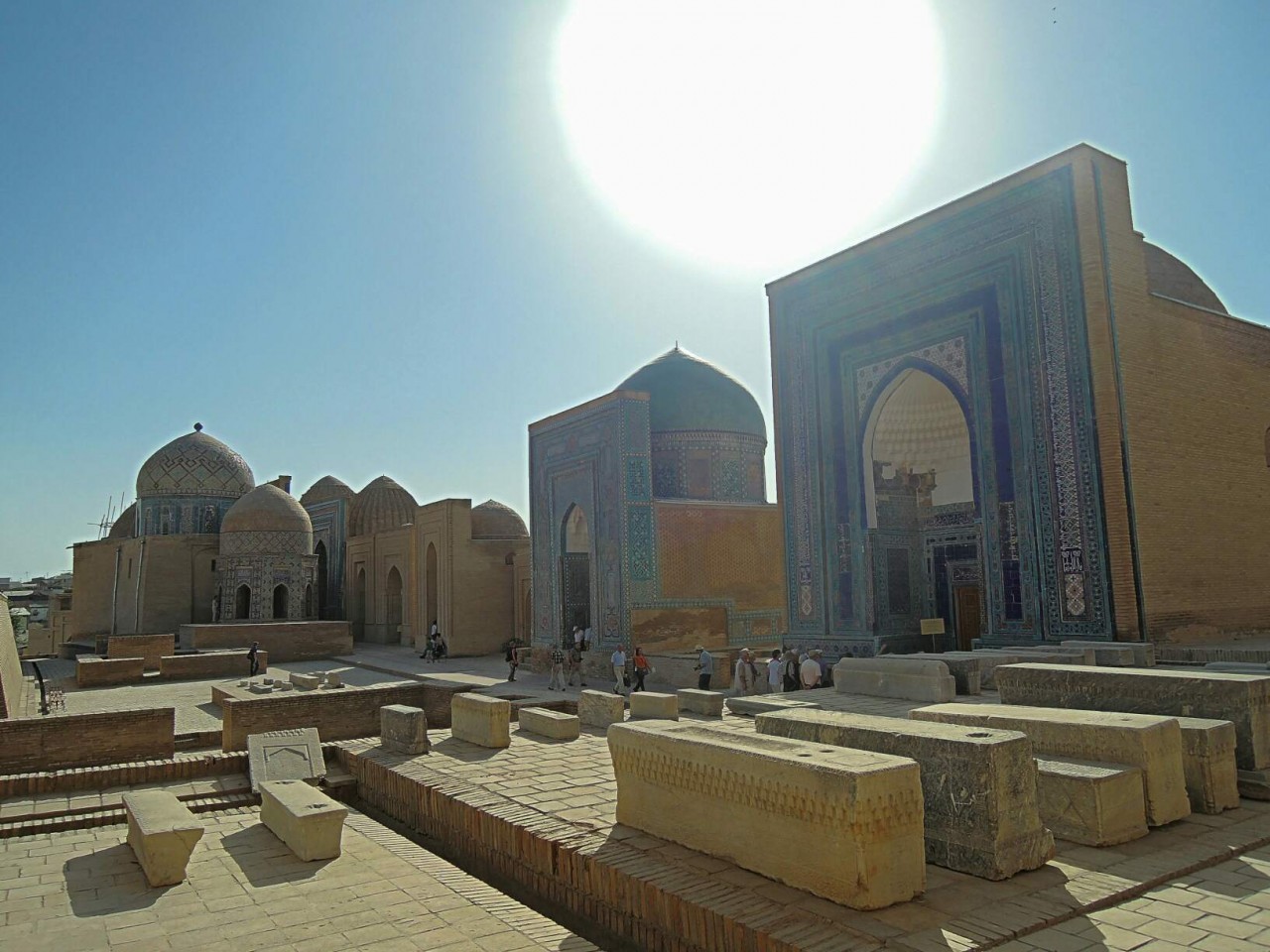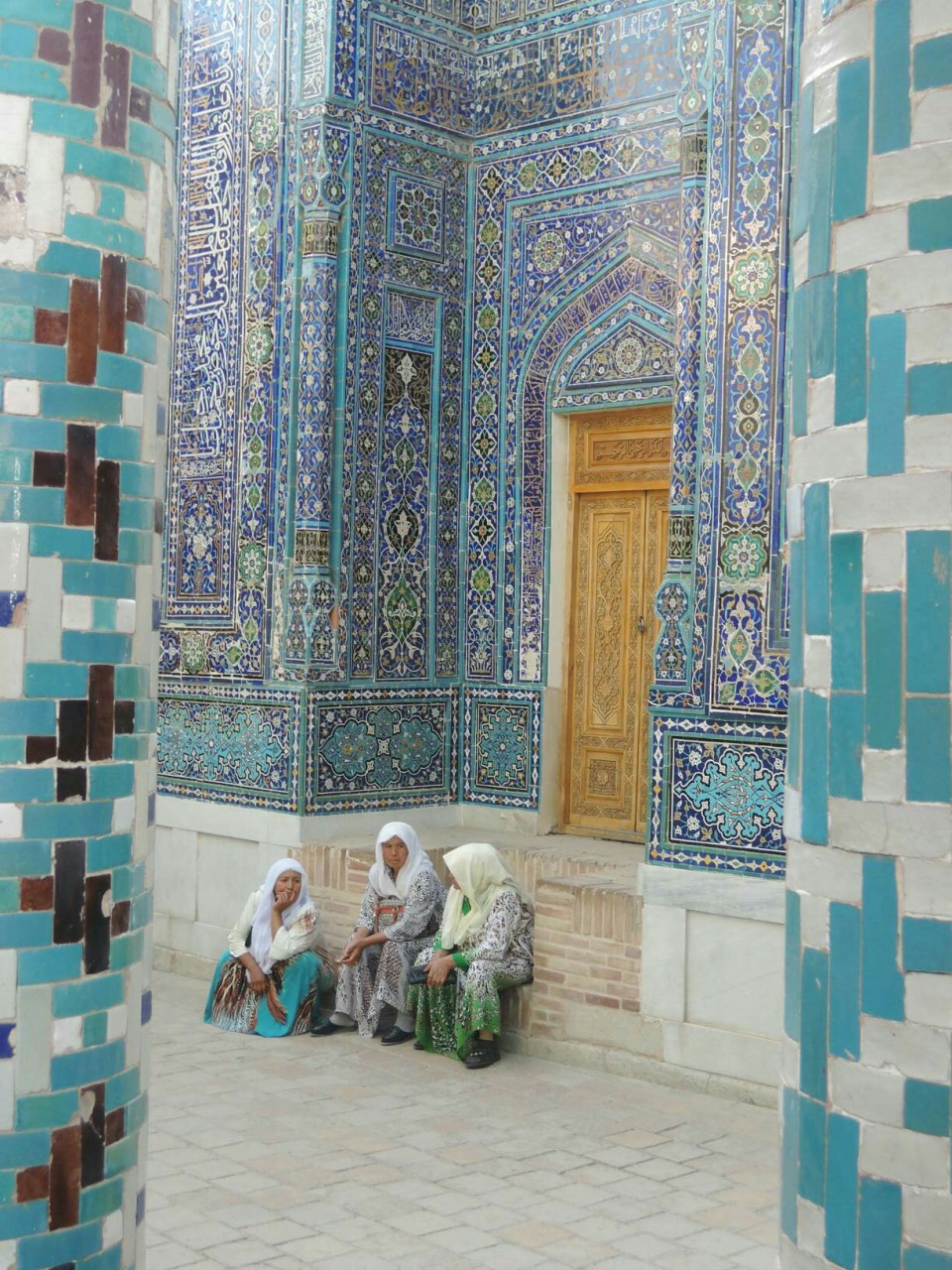 After Samarkand I hitchhiked to Bukhara which feels less touristy, but still every ancient building is full of annoying vendors trying to sell you carpets, hats or silk.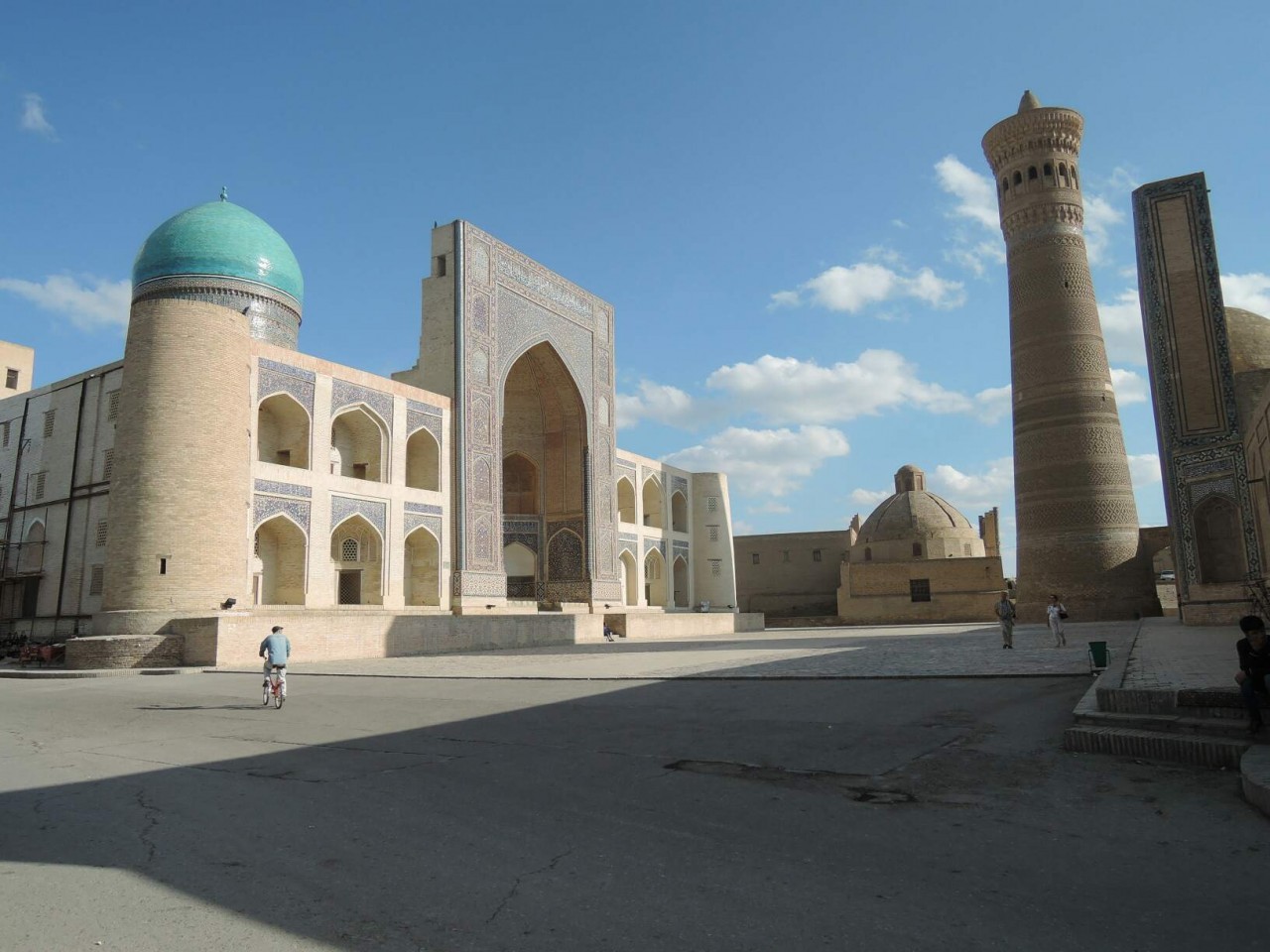 I spent a few days wandering around Bukhara and then hitchhiked towards the Tajik border. I thought I could easily get to the border in two days. But then I got invited all the time to stay with some nice locals and have some Plov with them. Plov is the Uzbek national dish and is greasy rice with carrots and meat. Another day some teachers waved me into a restaurant and invited me to celebrate teachers day with them, a big holiday in Uzbekistan.